Choose from our 16 buffets with flavors from around the world. Each buffet is carefully put together to provide a complete experience of flavors but also to meet the diverse wishes of a group. In a standing buffet plate, every little dish have to be easy to handle and this we have considered when we put together our buffets. We hope you find what you are looking for! If not - contact us with your requirements and we will create your very own buffet! Prices exclude tax .
Italian pasta salad with chicken, pesto, cherry tomatoes, feta cheese, toasted pine nuts and argula
Grilled roast beef
Cocktailmozzarella, cherry tomatoes, red onion, basil in a balsamic vinaigrette
Fennel Salami
Marinated olives with paprika & chilli
Tallegio cheese & grapes
Grissini
Homemade bread & butter
Three kinds of cured meats (Serrano ham, salami, mortadella)
Grilled roast beef with pickled vegetables
Cajun spiced chicken breast thinly sliced
Marinated bulgur with grilled vegetables
Potato gratin
Broccoli with feta cheese
Cheese and fruit tray with different kinds of biscuits
Homemade bread
Beef pastrami
Proscuitto di parma
Chili and lime marinated shrimps
Creamy potato salad with capers, dijon mustard and herbs.
Insalata Caprese (mozzarella, sliced ​​tomato, black pepper, sea salt, basil, olive oil)
Pie with the Västerbotten cheese and onion
Cheese and fruit tray, with different varieties of biscuits
Homemade wheat bread and butter
Teriyaki marinated chicken
Cold smoked salmon with roe sauce
Bulgur salad with mozzarella, red onion, cherry tomatoes, basil, vegetables
Potato salad with radishes, green beans, herbs & mustard dressing
Parma ham with feta cream flavored with sun-dried tomatoes
Cheese & Fruit Tray with different kinds of biscuits & fig jam
Homemade bread & butter
Cold smoked salmon with herb crème
Marinated cold-cut pork sirloin
Salami
Avocado half with cream cheese and hand peeled shrimps
Pasta salad with pesto, sundried tomatoes, olives, parmesan and argula
Kalamata olives
Herb and garlic marinated artichokes
Potato salad with fresh herbs and vinaigrette
Cheese and fruit tray with different kinds of biscuits
Homemade bread
TexMex spiced minced beef
Grilled chorizo
Taco shells, nacho chips
Grated cheese, lettuce, cucumber
Guacamole
Salsa, garlic dip
Jalapenos
Tomatoes, sliced ​​onions and corn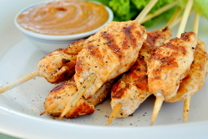 Hummus (chickpea mixture)
Labneh (mint yoghurt)
Mhamara (paprikarelish & walnuts)
Fatouch (green salad with vegetables, olive oil and rosted pita bread)
Rakakat (cheese rolls)
Sambosik (mince pasties)
Fatajer (spinach pasties)
Taok (chicken skewers)
Shish kafta (lamb skewers)
Baked potato wedges
Tomato sauce
Pita bread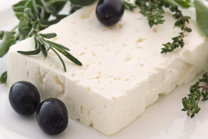 Lamb meatballs
Chicken souvlaki
Proscuitto di parma
Beef Pastrami
Salami
Kalamata olives
Marinated feta cheese with thyme and roasted peprika.
Cocktailmozzarella, cherry tomatoes, marinated green beans in a basil vinaigrette
Galia Melon
Tzatziki
Tomato sauce
Herb and garlic fried potato wedges
Homemade bread.
BBQ glazed baby spare ribs
Cajun spiced chicken legs
Chili and lime glazed salmon fillet
Roasted potato wedges
Butter fried corn on the cob
Hot wings
Coleslaw
BBQ sauce
Nacho chips, bean dip, gucamole & sour cream
Mix salad
Homemade bread and butter

Broccoli pie with feta cheese
Cajun spiced quornfile
Bulgur salad with grilled vegetables, feta cheese & olives
Tzatziki
Hummus (chickpea mixture)
Cocktail Mozzarella with cherry tomato and grilled green beans in an herb dressing.
Cheese & Fruit Tray with different kinds of biscuits
Homemade bread
Insalata Caprese (tomato, sliced ​​mozzarella, basil and olive oil)
Mortadella
Two kinds of salami
Melon with Proscuitto di Parma
Bruschetta garlic bread with tomatoes, basil, red onion, garlic, olive oil
Basil & parmesan aioli
Pasta salad with chicken, pesto, sundried tomatoes, argula & parmesan cheese
Marinated beans with artichokes, olives, capers, coctailtomater
Salmon carpaccio of smoked salmon with shaved parmesan cheese, toasted pine nuts, lemon & rocket salad
Cheese and fruit tray: with different kinds of biscuits & jam
Bread
Grissini, bread and butter
Hot smoked salmon with roe mayonnaise
Crayfish mixture with mayonnaise on mini toast with trout roe, dill, lemon on toast
Grilled roast beef with pickled vegetables
Pie with Västerbotten cheese and onion
Tomato salad with onion, basil and balsamic vinaigrette
Egg halves with mayonnaise, roe and dill
Sweetly fragrant creamy garlic potato gratin
Cheese and fruit tray with different kinds of biscuits
Mixed salad and homemade brown bread
Flatbread Canapés with sun-dried tomatoes, cream cheese, basil

Pasta salad with olives, parmesan, sundried tomato & argula

Avocado half filled with herb cream

Sesame breaded tofu skewers with ginger & chilli

Chèvre pie with fig jam

Falafel with hot tomato salsa & tzatziki

Salad of mango, coriander, argula & chilli

Hummus (chickpea mixture)

Tapenade

Cheese and fruit tray with different kinds of biscuit

Homemade bread




Mousaka (Greek classics interspersed with frayed mince, eggplant, potato and bechamel)
Herb and garlic grilled souvlaki skewers of loin
Paidakia (grilled lamb chops)
Sucuk (Greek sausage with grilled vegetables and tomato sauce)
Greek salad with feta cheese and kalamata olives
Stuffed grape leaves
Feta cheese mix with chili and paprika
Olive and garlic roasted potato wedges
Tzatziki, tomato sauce and pita bread
Three kinds of herring
Smoked shrimps
Marinated salmon fillet with
mustard sauce
Mayonnaise with shrimp mixture
Egg halves with roe mayonnaise
Pie with Västerbotten cheese
Roast beef
Potato salad
Turkey breast
Salad Mimosa
Seafood pâté with herb crème
Cheese and fruit tray with different kinds of biscuits